ACT: ADVANCE CARE DIRECTIVES
Now that you know about advance care directives, this is the easy part. If you've read through this website, you've taken steps to educate yourself. You've thought about what matters most to you. You've communicated to important people. You've completed your advance care directives.
Now, you just have to follow through!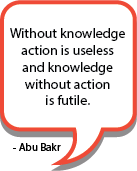 Make copies of your advance care directives. Be sure to share these advance care directives with those who don't live close by. Remember, these advance care planning forms are a gift to those you care about. You have a chance to save them from a sense of guilt if they don't know what you want when you need it most.
Speak to the doctors who oversee your healthcare. Provide them with your advance care directives. Healthcare workers may be your biggest advocates. They need to know what you want them to advocate.
Revisit your advance care directives each year. Life is always changing, so your thoughts and decisions may change throughout the years. That's okay!
Now you can email everyone you know and tell them you have begun the conversation about your end-of-life wishes! Just click here and we'll get you started!