Begin the Conversation Interviews
National Healthcare Decisions Day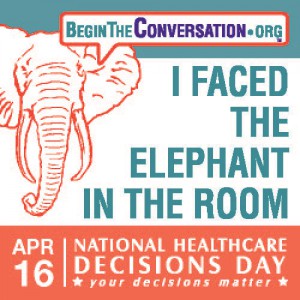 It's time to Begin the Conversation about National Healthcare Decisions Day.
Each year, National Healthcare Decisions Day is celebrated on April 16. In this interview, Kimberly Paul, vice president of outreach and communication for Lower Cape Fear LifeCare and creator of Begin the Conversation, chats with Nathan Kottkamp, creator of #NHDD. They talk about what inspired Nathan to create a day that focuses on end-of-life and healthcare planning, while encouraging everyone to complete the advance directive documents that support those decisions.
Click the play button below to listen to the interview.